When I bought my first Smart TV several years back, I thought that was the cat's meow! My new Smart TV wasn't only a TV, it was a computer, amongst many other things.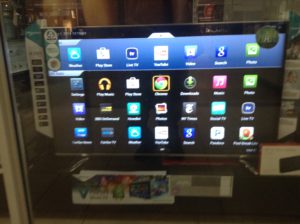 I could get Netflix, Amazon, Hulu, and even had a few games on there. Then a friend enlightened me about media streamers, so I checked them out. The best media streamers for TV seem to be Roku, Amazon Fire, Apple TV and Google Chromecast. If you are a gamer, Nvidia entered the market and has many of the same viewing services, but is quite strong with video games. I guess they are challenging Playstation, Xbox, etc. Well me personally, I am not real big on video games, so we will leave Nvidia on the sidelines for now. Roku, Amazon Fire, Apple TV and Google Chromecast seem to be the big dogs out there, so I kept my focus on them.
The Stick versus the Box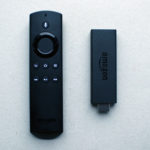 There are several things to consider when deciding between getting a stick or a box. The first and probably most important is your WiFi strong. If you have issues with your WiFi, then the stick is not the way to go. With the stick, you have to use WiFi. With the box, if necessary, you can plug an Ethernet cable into your box for more reliable and faster response times. You should not have any issues with a wired Ethernet cable.
The next is the remotes. With the sticks, the remotes are very basic, Chromecast does not even have a remote. With the box the remotes will offer advanced options such as voice search or a headphone jack. Nothing like that on the sticks.
If you are an impatient person, you will not like the stick. The stick is great for its size, but with that size, you lose processing power. Apps will be slower to load and searching will be slower, too.
Of course, price is a factor in everything we buy. The sticks are considerably less in price, but with all the factors to consider, most people will choose the box over the stick, myself included. The old adage applies here, "you get what you pay for."
What is HDR and 4K TV
I don't know a lot about HDR and 4K TV, only what little I have read about them. My Roku Premier Plus has 4K HDR content, but I only have 1080p televisions and they do fine for me, plus the 4K HDR (High Dynamic Range) televisions are still a little pricey. From what I have read, correct me if I am wrong, HDR is what gives 4K TV its "POP", makes it look more natural. One place I read that a 1080p resolution TV with excellent contrast and color beats a 4K resolution TV with average contrast and color. The HDR brings out much better contrast and color. Well until I need to replace one of my 1080p sets, I will stay away from all the 4K HDR talk. Stay tuned I will be writing about 4K HDR in the near future.

Pros and Cons
First, let's talk about Apple TV. If you are a Mac person, then this is hands down the way to go. You will be able to connect all your Apple devices, and stream just about anything on all of them. Two strikes against it though is it is pretty expensive and you cannot stream Spotify. If you have an extensive background with iTunes, which the rest of my family does, you might want to consider Apple TV. If that is the case, do you really need Spotify?
Next, Amazon Fire TV! Everything I see about the Amazon Fire TV is good, very few bad things are said about it. The picture is good, it's menus are fast and Alexa integration makes it pretty incredible. The only knock on Amazon Fire TV is it is not always a level playing ground between Amazon Prime and the rest of the subscription platforms, like Netflix or Hulu and sometimes can be irritating. And you still have to subscribe to Amazon Prime. I watch a few things on Prime, but I spend most of my time on the King of Streaming TV, Netflix!
Roku Premier Plus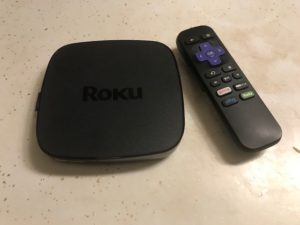 I just love Netflix! When I first started using Netflix on my Roku I found my favorite show on there, That '70s Show I then discovered what it meant to "binge watch." I believe anyone who grew up in the 70s sees themselves or their friends in that show, I know I do. I began thinking, if I watch every show of a series from beginning to end, why would I ever need to watch reruns. So, once I finished That '70s Show I watched Scrubs, from beginning to end, and then Hawaii 50 and so on. I will rarely watch a rerun on live TV now. For that matter I rarely watch live TV. Even with Playstation VUE I can DVR my favorite shows and watch them whenever I want. I love it.
I can easily search for most recent TV shows, movies, or even search by actor or actress on my Roku. And if it isn't found I can put it in "My Feed" and when it becomes available on Roku it will alert me.
For the shows that aren't so recent, there are other channels that are fun just to surf and see what they have available. There is Beta Max TV: B Movies to the Max. It has a lot of, just what the name implies, movies that you used to watch on TV afternoon movies, black and white and color. I did discover one gem, to me, it has many old Red Skelton specials. I loved Red Skelton as a kid and still do, there has never been another one like him. There is Hollywood Stooges channel, which has, yes you guessed it, The Three Stooges, along with The Lucy Show, The Dick Van Dyke show and one I never saw as a kid Groucho Marx in You Bet Your Life. I can watch episodes of the TV shows I grew up with in the 60s. Petticoat Junction, The Beverly Hillbillies, The Munsters, the list goes on and on.
More and More Alternatives to TV Viewing
By having a streaming player, I have opened up many new avenues of TV entertainment. I don't miss cable or satellite TV, I can watch just about anything I want, anytime I want. My television viewing is on my terms and schedule, I don't have to have the TV Guide to plan my evening. And my Roku Premier Plus has been a joy to me. But I am thinking of getting a streaming device for our TV in the living room and I may go with the Amazon Fire just to see if it is any better. Stay tuned to my website for a possible future article on the Amazon Fire.
If you would like to leave a comment or have any questions, feel free to leave them below and I will be more than happy to help you out.
All the best,
Mark Piper
mark@bethmark.com